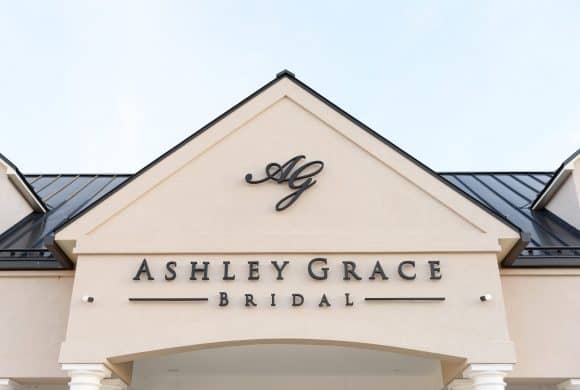 About The Ashley Grace Virginia Bridal Shop
We believe that brides are looking for exceptional service that is highly personalized. We understand that no two brides are alike. Your time with us is unique and special for you. With that in mind, we designed our boutique to be welcoming. Ashley Grace has a full line of beautiful dresses and accessories to complement your individuality. Whether you are a bride who knows exactly what you want or one who is overwhelmed with the thought of choosing a dress, we ensure that you feel comfortable and confident in your choice. Let us create a bridal experience for you that you will never forget.
our promise

to create a once in a lifetime shopping experience. Your wedding dress is an important element of your special day
our passion
is styling brides in the perfect wedding gown complementing each individual beauty and style
our mission
to provide exceptional & personalized care with a beautiful selection of gowns to choose from
In addition to carrying exclusive wedding gowns, we offer a variety of other services for the bride.
gown cleaning & preservation
Let us assist you in selecting the most trusted company to clean and preserve your special dress.
keepsakes
There are several items throughout your gown experience that can become wonderful keepsakes.
furs and stoles
Ashley Grace stocks elegant furs and stoles for when a little something extra is needed.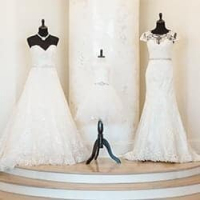 flower girl dresses
Our selection of flower girl dresses is simply adorable! Choose from the many designs in our handmade collection.
tuxedo rentals
Outfitting your wedding party is simple with the help of our trained stylists!  We work with only the best resources to provide high-quality tuxedos with an exceptional fit.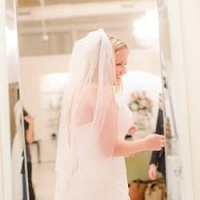 private appointments
Private appointments are created to provide you with the ultimate bridal experience while you find the perfect gown.
finishing touches
Our expert bridal stylists will assist you in selecting the perfect final touches. We offer beautiful veils, belts, hair accessories, and jewelry to complete your look.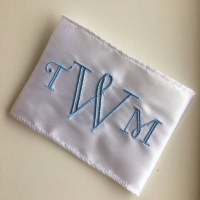 monograms
A personal touch sewn into your gown for your "something blue" on the wedding day.
Every Bride Deserves
an unforgettable
Gown Shopping Experience
As An Ashley Grace Bride, You Receive:
A personalized, white wood dress hanger to hold your designer gown
A beautiful, monogrammed tag sewn into your dress as your "something blue"
Complimentary gown and veil steaming for your Finishing Touches appointment
A personal welcome to our family with your very own Ashley Grace t-shirt
A portion of your purchase price dedicated to help others through Gracie's Gowns
Beyond the Dress—our exclusive vendor-saving booklet
Having lived in the Lynchburg area her entire life, Teresa is first and foremost a wife and mom to her 3 children. Before opening her own bridal boutique, she was a stay-at-home mom for twenty years. Family is everything to Teresa. As her oldest daughter was considering what to study in college, the idea of working together in bridal as mother-daughter was mentioned, and the vision for Ashley Grace Bridal was born. Even the name Ashley Grace has its roots in family, originating from the middle names of her two daughters, Lauren Ashley and Madison Grace.
Teresa's kindness, compassion, and love for people is reflected in the vision of Ashley Grace Bridal. When we tell our brides that they are a part of the Ashley Grace family, we truly mean it. Teresa truly makes everyone feel welcomed, loved, valued, and like a part of her family.
In her free time, Teresa enjoys traveling with her family and keeping up with her children's many activities.
Having grown up in a military family, Taylor lived all across the country before making Lynchburg her home in 2011 when she attended Liberty University. After graduating from Liberty, Taylor was an art and computer teacher, where she even taught Teresa's daughters! Once Ashley Grace opened in 2016, Taylor joined the team as Office Manager. Her role as Office Manager has provided her opportunities in marketing and ordering as well.
Taylor loves everything creative, organized, and detailed. To-do lists are her best friend. Though you'll mostly find her working behind-the-scenes in most of her daily responsibilities, she also delights in serving and loving on our brides, helping them find that extra special dress.
Married to her best friend, Taylor loves spending time with her husband, working on home projects, and watching her favorite sports teams in her spare time.
Living in Pennsylvania all of her life, Lauren came to Virginia in 2014 to attend Liberty University. After graduation in 2016, Lauren was asked to join the Ashley Grace team and help bring Teresa's vision of Ashley Grace Bridal into a reality. Upon opening day, it was clear that Lauren was gifted with the ability to communicate and connect with brides. Lauren became our Master Stylist in 2017 and is responsible for all communication with brides. Her sweet spirit and joyful attitude make her brides feel loved and celebrated. You will see her taking appointments throughout the week as well as overseeing other appointments to be sure brides find the perfect dress they've been dreaming of.
Lauren's bubbly personality and contagious smile bring so much life to the Ashley Grace Team. In her spare time, you'll find Lauren reading a book in a local coffee shop, eating Chipotle, or going on a spontaneous adventure with friends.